Cybercrime is a mounting problem for businesses worldwide – and even the smallest businesses are at risk of an attack. In fact, SMEs are a particularly enticing target for cybercriminals because they tend to have less robust systems and easy access points for hacking. Research shows that 43% of cyber-attacks happen against SMEs – many of whom lack the knowledge and systems needed to protect their business, and who may not realise the severity and implications of cybercrime.
Businesses suffered 50% more cyber-attack attempts every week in 2021 than before, and the problem with SME cyber security is getting worse. It is also sobering to realise that 83% of SMEs are not financially prepared to recover from the economic costs of a cyber-attack. The most common cyber security attack areas are phishing or social engineering (57%), compromised devices (33%), and credential theft (30%), showing that businesses have weak areas across their entire network – from mobile phones and pin numbers to rogue emails.
Tackling SME Cyber Security
The good news is that SME cyber security can be tackled with the right IT partner. Cyber-attacks on SMEs will not go away, but an experienced IT managed service provider can help to make your business as robust and secure as possible.
At Vantage IT we deliver an expert package of services that secures your business and its entire network. For example, we offer an anti-spam service that limits your risk, install anti-malware software and firewalls onto your systems that limits security flaws being exploited, and delivers integrated solutions – and training – which helps to boost your SME cyber security and avoids the ongoing risks of cyber security attacks.
Get it wrong and your business will lose money, customers, and its reputation – a data breach is enough to send customers elsewhere.
Get it right, with support, and you can reassure your customers that you are a business that takes cyber security attacks very seriously and invests in the latest software, systems, and protocols to defend against them.
Get In Touch
Don't let cybercriminals win and destroy your hard-earned business success. Protect your SME business today by contacting Vantage IT here to find out more about our integrated SME cyber security solutions. We use the latest technologies and approaches to safeguard your entire business, and we can upskill and educate your internal business leaders and employees, to ensure that they follow safe working practices in the office and when working remotely.
Our solutions are proven, efficient, scalable, and affordable, and we work closely with our clients to offer excellent IT managed services and cybersecurity solutions designed to meet your unique needs.
Find Out More
Contact Vantage IT today to find out how we can help you to build a safe, secure, and robust IT-driven business that leverages your success – whilst keeping the cybercriminals at bay. Please get in touch today to find out more.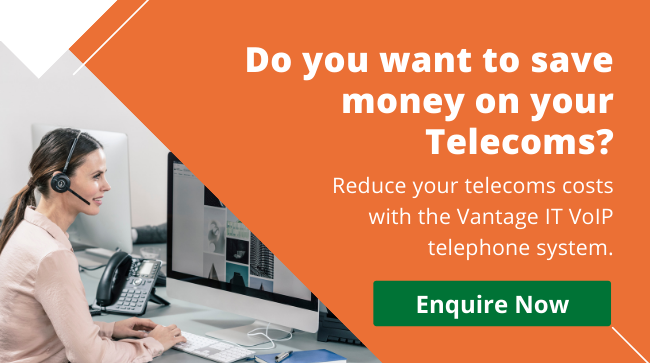 Image source: Pixabay