When you're considering IT-managed support for your business, it's vital that you approach it with a clear plan. After all, a good IT provider will act as a strategic partner and enabler to your business; providing you with the vital IT support and infrastructure that your business needs to thrive and grow.
Here are some of the key things to look for when considering IT-managed support.
  1. Trust and Reputation
Although there are plenty of outsourced providers of IT support for SMEs, you need to know that you are dealing with a firm that has integrity, professionalism, and competence. This is because your IT-managed support provider will handle a vast amount of sensitive customer and internal data. You must, for example, see clear evidence that they are compliant with GDPR laws that govern the management of customer data.
  2. Customised Solutions
IT-managed support services must be tailored to the individual customer business, or they will not be relevant. Your provider must show that they can understand your business plan, and your IT priorities, and make recommendations that help to deliver your business goals. This means that they will provide a bespoke package for your firm with the necessary flexibility for scaling up and down as your business changes.
  3. Robust Risk Management
Quality IT support for small businesses must include a backup plan in case things go wrong. How does each potential provider manage risk and business continuity? How do they handle security risks and the threats of cybercrime? What if a server goes down? Find out what their processes, backup, and contingency plans are and how they manage these issues if they do occur.
  4. Scalability
Small businesses will always look to grow, and some may flex up and down with seasonal and contractual changes. Your IT managed services provider must offer that degree of scalability that supports your business. You could look for the deployment of some cloud computing packages, for example, for flexible licensing and offsite updating.
  5. Experience
A good-fit managed IT services provider will invariably have previous experience with clients that they can apply to your own business. Look for a strong reputation in fields that align with your own, and positive client feedback that meets your own needs and expectations.
  6. A Clear Account Manager
If you are looking at providing strategic and local IT support for your small business, you'll want to know that you are partnering with a provider that will help you to grow and succeed with advice and guidance, as well as implementation and delivery. Look for account managers that would be responsible for your account and find out how they would engage with your business and support it. This is vital for effective communication and to unlock the maximum benefits from the arrangement.
For outsourced IT support, the UK is set up with many providers, but this guide will help to ensure that you source the right IT support for SMEs and secure a strategic partner that helps take you forward.
Contact Us
Vantage IT offers robust, resilient, and innovative IT support systems to SMEs across all industries. With flexible, scalable packages, excellent management, and a superb track record, we can help your business thrive. Please get in touch today to find out more.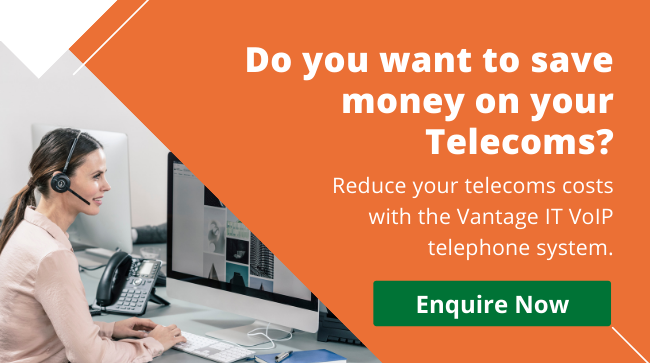 Image source: Pixabay