The story of Vantage IT started in 1990 when it was discovered how many small and medium sized organisations were receiving poor, and at times dishonest, advice from their IT providers. Many companies were struggling with failing systems and desperately needed expert, honest guidance. The founder, Steven Tarbox, knew he was in a position to offer this guidance.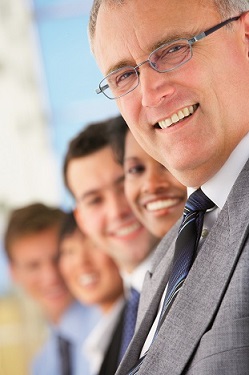 Managed IT support providers are often the main source of advice for many organisations. When IT providers are not solely focused on delivering the most appropriate solution, customers suffer greatly. Steven witnessed the service being provided by others, so created a company with ethics and integrity at its core. Vantage IT was born.

Since 1990, Steven and the Vantage IT team has provided many small and medium sized businesses, charities and schools with trustworthy, high quality support and advice. This has enabled our customers to concentrate on their work while we ensure their IT systems run smoothly. Providing the best possible service and solution for our customers is still our sole focus and will continue to be.

The Story Continues
During the past three decades the IT world has changed dramatically and continues to do so. As a result we are constantly updating and evolving our services. We have introduced our own cloud solutions such as Hosted Exchange, DataSafe Cloud Backup and PatchSafe Software Updates. We have even started a dedicated software development company called Vantage Softech, offering unique products and tailor-made, custom software, all following the company ethos of high quality.

In 2013 we moved to Vantage-designed, purpose-built offices which gave us the opportunity to create the ideal working environment for many years to come. Our internal systems are fully fault tolerant and the entire building benefits from a dedicated diesel generator backup. We can therefore continue to provide support and services to our customers in the event of a power failure.


With the time and money that has been invested in our infrastructure, Vantage IT is in an excellent position to provide you with the help you need. We are constantly evolving our service offering and would love the opportunity of supporting you as your company grows.

In recent years we have provided sponsorship to The Guide Dogs for the Blind Association to assist with the training of guide dogs. This is a cause close to our hearts.

For more information about how Vantage IT can help you, please contact us now.