When you are looking to upgrade your services and grow as an SME, there is so much to consider. One thing that you can easily take off your plate is your IT support. While employing a whole IT team might be out of reach, managed IT service providers are on hand to give excellent service. Here, we look at how managed IT can help you, and the top four benefits you can expect from utilising managed IT services.
Stay Up To Date
It is no secret that technology is one of the fastest moving and evolving sectors on the planet. With advances constantly being made, it can be challenging to keep up with what you need and remain competitive. Worse still, if you miss any software and hardware updates, the obsolete technology can render your company non-compliant with data security legislation. By opting for a managed IT service (MIS), all of this will be taken off your hands. You won't need to worry about keeping up with the latest developments, or about your technology suddenly being obsolete as IT managed service companies can easily do this for you.
Lower Costs For Small Businesses
Every penny counts when running a business, especially if you're just starting out, or an experienced business owner trying to put all your efforts into new ways of growing. While having in-house IT staff can be expensive, and some services ask for large upfront payments, MIS offer a fixed monthly payment plan. This means you'll know exactly what you're going to get from your managed IT service company and how much this will cost over the course of the contract. Manageable monthly payments mean that you won't be asked to pay a cost upfront, so you can enjoy high-quality support for less than you might expect.
Enjoy Specialist Skill Sets
You are an expert in your area – but that doesn't mean you have to know everything about technology. Managed IT services give you an advantage in your industry by giving you access to staff who have specialist skills and can provide you with the best advice and support. Having worked across a range of industries, they know what will work best for you, taking a little of the weight off your shoulders.
Control Of Service Levels
Perhaps the greatest benefit of MIS is that you will have better control of service levels and performance, without needing to provide training or keeping abreast of new developments. If you choose Vantage IT, you can expect a great level of service with a growth mindset.
As you can see, opting to get support from a managed IT service is a great way to grow your business. At Vantage IT, we offer support as an outsourced IT department for small to medium sized businesses and cover a range of IT requirements from telecoms, security, disaster recovery, hardware, and much more. If you think your business could benefit from our high level of support, then please get in touch today.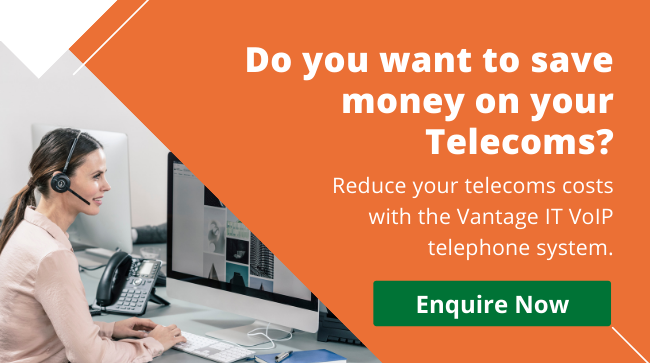 Image Source: Unsplash